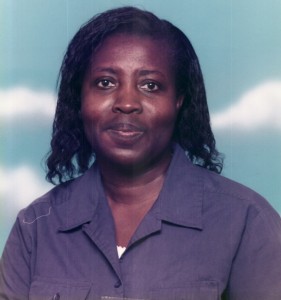 Georgina Yankson Baidoo
A short biography of Georgina Baidoo by Sam Baidoo
Georgina Yankson Baidoo was born on May 3, 1950 to Joseph Yankson (a headteacher) and Matilda Yankson (a seamstress) at Obuasi, Ashanti, Ghana, West Africa. She was the 5th born in a family of 10 kids (5 girls and 5 boys). She also had two half-sisters. While growing up, Georgina moved around to various places in Ghana including Bechem, Anomabu, Breman-Asikuma, Komenda-Dominase, Kumasi, Obuasi, and Abura-Dunkwa.
She completed her middle school education at the Kumasi Girls' Catholic Middle School in Kumasi, Ghana in June 1965 and later completed her secondary school education at the Dwamena Akenten Secondary School at Offinso, Ashanti, Ghana in June 1970. After completing her education, Georgina taught in elementary schools in Ghana and also worked as a librarian assistant.
On September 1st, 1971 Georgina married Samuel Baidoo. She later left teaching to raise their two young children, Joseph (Nana) and Charlotte (Ama) . In 1981, Georgina and her two children moved to Canada to join Samuel. While in Canada, Georgina and Samuel had their third child, Kezia. The family resided in Sturgis, Saskatchewan for 30 years.
In late 2011, Georgina was diagnosed with a rare form of cancer and the family moved to Regina, Saskatchewan for her to seek treatment. On May 5, 2012, after a brave fight, Georgina passed away from her illness.
True to her nature, Georgina was always thinking of others, and while she was receiving treatment, she hoped to go to Ghana to help children going through cancer treatment. To help fulfill her dream, the Baidoo family have set up the Georgina Y. Baidoo Foundation to support the treatment of children stricken with cancer in Ghana.